Live From Ventura Boulevard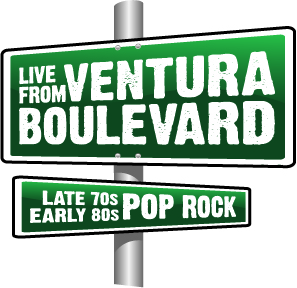 Pop music in the late seventies gave us some unforgettable melodies, instrumental hooks, and arrangements performed by some of the greatest musicians and vocalists who have ever lived.  Live From Ventura Boulevard (LFVB) will take you back to that era with a set list filled with an eclectic blend of Power Pop, Top 40, as well as some high-end AOR (Album Oriented Rock) gems to keep the good vibes flowing all night long.  If you resonate with the music of the artists listed below (and many others), then LFVB is the perfect band for your event!
Examples: Boz Scaggs, Kenny Loggins, The Doobie Brothers, Little River Band, Ambrosia, The Eagles, America, Pablo Cruise, Gino Vannelli, Steely Dan, Christopher Cross, Player, The Bee Gees
——————————————————————————————————
Upcoming Shows:
TBD
——————————————————————————————————
Song List may include: Africa – Alibis – All Right – Arthur's Theme – Baby Come Back – Baker Street – Biggest Part of Me – Brother to Brother – Couldn't Get It Right – Diamond Girl – 50 Ways To Leave You Lover – Fooled Around and Fell in Love – Go Your Own Way – Heart to Heart – Hey Nineteen – Hold The Line – How Long – I'm Alright – I Can't Go For That – I Keep Forgettin' –  Isn't She Lovely -  Jet Airliner – Jive Talkin' – Jojo – Jungle Love – Just The Two Of Us – Kiss On My List – Lido Shuffle – Logical Song – Lonely Boy – Lonesome Loser – Long Train Runnin'- Lotta Love – Love Is Alive – Love Will Find a Way – Lovely Day – Lowdown – Magic – Maneater – Missing You – Moonlight Feels Right – Mornin' – Never Be The Same -  New Kid In Town – Nights on Broadway – 99 – Peg – Private Eyes – Reminiscing – Ride Like The Wind – Rikki Don't Lose That Number – Rock With You  - Rosanna – Sailing – Sister Golden Hair – Smoke From a Distant Fire – So Into You – Steal Away – Still The One – Summer Breeze – Takin' It To The Streets – The Things We Do for Love – This Is It – This Time I'm In It For Love – Tin Man – Thunder Island – Too Hot – Turn Your Love Around – What a Fool Believes – What You Won't Do For Love – Whatcha Gonna Do – Whenever I Call You Friend – You Are – You Belong To Me – Your Smilin' Face  – Way more to come…
——————————————————————————————————
Live From Ventura Boulevard takes on Gino Vannelli's "Brother to Brother"!
Live From Ventura Boulevard's You Tube Channel!
——————————————————————————————————
Who's In The Band?
Scott Sheriff-Arranger/Keys/Vocals
Tim Buppert-Perc/Gtr/Vocals
Boh Cooper-Keys/Vocals
John Hammond-Drums/Music Historian
Randy Leago-Sax/Gtr/Perc/Keys/Vocals
Randy Nations-Gtr./Vocals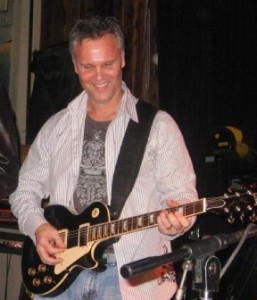 Adam Nitti-Bass/Vocals